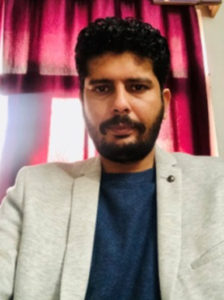 Being the Director, of Mother India Global School is more of a privilege for me, than anything else, for the simple reason that I revel in company of young minds, which are inquisitive, talented and are ready to learn. I believe, it is their zeal that makes the world a better place to be in.
Mother India Global School, is not just another school, it is in fact envisioned to be a global centre for learning and education for the gen-next, so that they are ready to face the challenges that come in their way, in their social as well as professional life. In order to realize our goals, we ensure that the students are given an atmosphere where education is revered and substantial emphasis is placed on sports as well as co-curricular activities for the overall development of the student. Having said that, I firmly believe, that education is not just confined to acquiring knowledge for earning a respectable livelihood, but is a continual process of comprehending social and moral values, so that one has a fair chance of becoming a virtuous global citizen, in the truest sense of the word.
I am certain that the members of our faculty will work seamlessly with sheer humility and dedication, towards nurturing the global leaders of the 21st century. Backed by an impeccable experience of our parent institution, Mother India Public School, I believe, that in no time we will be raring on our path to success with the much valued support of our students and parents, along with our teaching fraternity! I would thereby like to congratulate one and all who are a part of this noble endeavour to brighten the future paths of our young generation!
Warm Regards,
GAURAV VIJ